Math & Writing Summer Courses:
This summer Housatonic Valley Regional High School is offering two mini-courses designed for
incoming 9th graders. The courses are foundational in nature and designed
to sharpen fundamental skills in math and writing.
Click here for details : Summer school 2016
---
AUGUST Senior Portraits
Class of 2017 – Prestige Portraits
Monday, August 22 & Tuesday, August 23
If you did not have your portraits done in July please watch your mail for a postcard from Prestige Portraits with new schedule information including your conformation code.
---
Important Dates to Save:
Friday, August 26 – Freshman Orientation 8:00 am – 1:30 pm.
Monday, August 29 – First day of the 2016 -2017 school year.
Thursday, September 15 – Open House at 6:30 pm.
Wednesday, Oct. 5 & Thursday, Oct. 13 – Parent / Teacher Conferences. Sign-up will open Sept. 2.
---
Live Model Drawing/Painting
for students entering 10th-12th grades and interested adults:
Classes meet Monday through Friday, July 18th – 22nd, from 10am to 4pm and are organized by the HVRHS Fine Arts Society. Cost is $200 for the week. Contact Nancy Hegy Martin at nmartin@hvrhs.org.
---
Thoughtful Viewing
Civic Life Films Online
The Civic Life course continues to produce high-quality documentaries about relevant, critical issues that impact our students. This year's crop of films has already been screened to great acclaim in several locations, and now they are available for viewing in your own home! We are incredibly proud of their work, and we are sure you will be impressed, too.
Civic Life 2016 Documentary Playlist
---
Now Read This:
Summer Reading Lists Now Available
Looking to start your summer off on the right foot with a good book? Check out our revised summer reading lists for the summer of '16.
Click here to view the complete list.




---
2016 YEARBOOKS
If you would still like to order a 2016 yearbook, order online at www.yearbookordercenter.com. Our order number is 14109.
2016 Yearbooks won't be in until late August or September. Please check this webpage for arrival announcement.
---
DRIVER EDUCATION
All-Star Driver is now The Next Street. Summer accelerated classes at HVRHS every Monday, Tuesday, Wednesday & Thursday from July 11 – July 21, 2016. Classes 9:00 am – 1:00 pm. For more information call (800) 732-8090 or click this link:thenextstreet.com
---
SUMMER ROBOTICS PROGRAM:
To learner more click the link: hvrhs_summer_flyer
---
HVRHS ENVIROTHON

Congratulations to the Housatonic Envirothon Teams that competed yesterday at the State Competition at Indian Rock Nature Preserve against 43 total teams.
Our wildcard team of Grace Herde, Liam Sweeney, Olivia Wood, Victor Flores, Samantha Starr and Lilian Culbreth placed first in the wildcard division.
Our Housatonic Valley High School Team placed 3rd overall with members Marina & Ella Matsudaira, Lauren Murtagh, Dean Saccardi and Micah Danforth.
Our Housatonic Agriscience Team of Jamie Long, Kevin Massey, Eve & Mari Cullerton and Noah Watson earned top honors in the Current Issue and Wildlife sections of the challenge and placed first overall with the privilege of competing at the North American level in Ontario, Canada in July. Congratulations to all!
---
Congratulations!

The Communications Career Development Event team, consisting of Mari Cullerton, Kia Huggan and Noah Watson, competed in various challenges including: presenting a 15-minute media presentation; editing documents using their knowledge of the APA Stylebook; completing communications quizzes; writing a press release based on their involvement in a press conference; and designing a cover for Connecticut Magazine. The team has the opportunity to compete at the national level in October 2016.
---
LOCAL STUDENTS RANKED NATIONALLY IN LE GRAND CONCOURS
(NATIONAL FRENCH CONTEST)
Congratulations to twelve students from Housatonic Valley Regional High School who attained national recognition for excellent performance on the National French Contest. Le Grand Concours is a national competition sponsored by the American Association of Teachers of French. Students were evaluated for their written, oral and listening comprehension skills in French. 86,000 students in all 50 states competed in the 2016 event.
The Silver Medal winner is junior Sara VanDeusen for level 3. Silver medalists score at or above the 85th percentile nationally. The Bronze Medal winners are junior Cameryn Caruso and freshman Sarah Mauri for level 2 and Ana de la Fuente for level 4. Bronze medalists score at or above the 75th percentile nationally. All are students of Marjorie Becker. They will be honored at a special awards ceremony to be held in May at Amity High School in Woodbridge, CT.
The following HVRHS students received Honorable Mention for having scored at or above the 50th percentile nationally.
Level 1: Emily Abbott, Manuela Bonett, Level 2: Margaret Sullivan, Level 3: Sophie Lake-Ginouves, Julian Weisman, Level 4: Hannah McGuire, Katherine Starr, Level 5: Massyl Mallem
Jayne Abrate, the executive director of the American Association of Teachers of French, indicated: French students who rank nationally in Le Grand Concours prove that hard work in the classroom brings success and recognition. These outstanding students reflect well on the French programs in their schools and French teachers under whose guidance they have studied. They constitute an asset to their communities and their present and future schools because they have multilingual capabilities, a greater understanding of world cultures and a high work ethic. They are world citizens and future leaders; it is gratifying to know that such excellent students value their French studies and strive to continually learn and improve.
Submitted by, Marjorie A. Becker
French Teacher and Department Chair of World Languages
---
HVRHS SPANISH STUDENTS RECEIVE TOP HONORS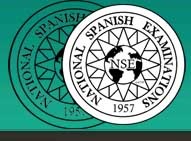 Congratulations to twenty-two World Language students from Housatonic Valley Regional High School who attained national recognition for excellent performance on the 2016 National Spanish Examinations (NSE).
The Silver Medal winner is junior Kyra Cullerton for Level 4. Silver medalists score at or above the 85th percentile nationally. The Bronze Medal winners are senior Riley Simmons and junior Mari Cullerton for Level 4, sophomore Juan Sanchez for Level 3, and freshmen Marijke Stiffler and Victor Flores for Level 2. Bronze medalists score at or above the 75th percentile nationally.
The following sixteen students attained Honorable Mention for scoring at or above the 50th percentile nationally.
Level 1 Grade 10: Kitiara Hunter
Level 2 Grade 9: Calpurnia Carter, Mackenzie Hunter, and Matthew Lopes. Grade 10: Nicholas Suby-Brown, Grade 11: Ahmad Kheir
Level 3 Grade 10: Molly Dowd, Lauren Murtagh, Sofia Rincon, and Jack Scarpa. Grade 11: Rosa Morales
Level 4 Grade 11: Eve Cullerton and Olivia Wadsworth
Level 5 Grade 12: Cameryn Caruso and Jonathan Miller
Level 6 Grade 12: Marina Matsudaira
These young people are to be commended for their enthusiasm and dedication to language study. Their teachers, Mrs. Tristana Nuñez and Ms. Rosemarie Nanni are very proud of them.
The mission of the NSE is to recognize student achievement and to promote language proficiency in the study of Spanish. The National Spanish Examinations, sponsored by the American Association of Teachers of Spanish and Portuguese, have been administered since 1957 and are given voluntarily by over 3800 teachers throughout the United States to students in Grades 6-12. All students are evaluated in the areas of Vocabulary, Grammar, Reading, and Listening Comprehension.
"Attaining a medal or honorable mention for any student on the National Spanish Examinations is very prestigious," said Kevin Cessna-Buscemi, National Director of the Exams, "because the exams are the largest of their kind in the United States with over 160,000 students participating nationwide in 2016."
Thanks to everyone who participated this year! ¡Muy bien hecho!
---
German students tour Germany
From Riley Simmons – April 12:
Today, we went to see the historical city of Lübeck, an hour or so outside of Hamburg (by train). We met our tour guide at the gate to the city and he took us around to look at the city's various attractions: the salt storage buildings, the music school, and the churches. We then walked around the town center together, through the stores and restaurants. I had something to eat there. Then we took a train to the beach, where we walked along the beach and a pier. We had a good time. Then we found a zipline, which many of us rode on. We went through the town by the beach, where Karl, Jared and I got something to eat at a very fine restaurant. Tortellini, lasagna, and tomato soup, respectively. It was very good. Then we took the train back to Hamburg, and the houses of our host families. We had a very good time.
From Haley Gulotta – April 12:
We arrived at school around 9 a.m. and sat through classes with our hosts. The classes we're very different from American style teaching. No cell phones were allowed and current events were brought up quite often. The school atmosphere was very positive and the kids seemed to have much creativity.
From Malcolm Scott – April 14:
Yesterday we want to the Kunst und Gewerbe Museum near the large Hauptbahnhof train station in the central area of Hamburg. We were originally supposed to tour the Kunsthalle museum nearby, but it is currently undergoing renovation and only one portrait exhibit was open so we decided to go to Kunst and Gewerbe. The museum itself was stunningly built with a combination of wood and marble halls and exhibit rooms. The exhibits themselves were limited especially in the modern era, but the ancient and renaissance art exhibits were more extensive. The most interesting exhibit was the room of musical instruments where there were about 300 instruments from the last 2,000 years of history. Also the museum had the nicest bathrooms I have ever seen.


From Garett MacLaren – April 11
Today we took a walking tour of Hamburg. We started near the harbor at Rathaus station and met our tour guide who was a Barcelona native living in Hamburg for three years now. We were give a quick history of the city while sitting on stone steps watching swans. We observed the Rathaus (which translates to house of advice in English) and then moved into the city. We went to three churches, one of which had a organ that Johann Sebastian Bach played. We walked through then Hafencity and saw the new philharmonic hall which is almost finished being constructed from a far. Our final stop was to climb the 500 steps of the famous Saint Michel church where you can see all of Hamburg from a 360 degree view. It was a sunny and beautiful day and everyone had a great time.

From Lauren Gilderdale – April 15
On a rainy, drowsy day we visited a place equally as glum. We visited the Concentration Camp, a working camp, called Neuengamme. It housed, what we learned to be 100,000 prisoners. Of which, 50,000 perished on the grounds. Our tour guide was richly engaging and provided us with information and great detail of things we did not once know. For example, I did not know that the prisoners were to make the bricks that soon made up the homes of the SS Officers. The prisoners of this camp worked long hours with no relief or pay.




From Liam Grimaldi – April 13 boat tour
On the 7th day of our trip, we went on a boat tour of Hamburg on the Elbe river. We got off the train at Baumwall station and headed to the docks to get on our boat. We were placed in a small boat with a cabin that had a roof you could see through and comfortable benches for sitting. While most of the students chose to sit in the cabin, a few of us sat on the back of the boat which was in the open air and had one large bench wrapped around the inside of the boat. The tour started off by going through the old part of Hamburg where we could see the old shipping warehouses. From there the boat took us along the shore of the city wherewe saw the amazing skyline and the incredible buildings along the coast. Once the city started to turn into the suburbs, the boat took a turn into the shipyards where we were able to get up close and personal with oil tankers and humungous cargo ships from around the world. We were able to witness the shipping industry here and the tons opon tons of cargo being loaded and unloaded in Hamburg. After we went through the shipyards we returned to shore feeling lucky to have had experienced the past 3 hours.

From Kaitlyn Carroll Devaney – April 12
Today was a fun day of exploring a new city other than Hamburg. We traveled to Lubeck, a cute
little city about 45 minutes away. When we arrived we had a wonderful tour of the city and got to
see so many new things. After the tour we had some free time to explore the city for ourselves
and get some lunch. From there we got to visit the Baltic sea. We all ran towards the water and
laid in the sand. We also got to see the wonderful shops and amazing waffles on the boardwalk.
It was one of the best days so far.


From Emily Sullivan – April
On one of the days in our stay in Hamburg, our class took a beautiful long bike tour to the Hamburg airport. A kind offer from one of the host parents of the trip who owned a bike shop offered to lend the majority of our group bikes for a 20k bike ride. After our class met at the Germans' school we walked to the shop where Keno's parents (the host student's family who owns the bike shop) provided our group with bikes and helmets. Keno's father guided the 17 of us students, plus 4 chaperones, through the city of Hamburg. The group got split up at times, but managed to stay together with few technical difficulties. We took a scenic path through woods and over streams. Once back on the road we biked to the top of the hill to a cafe which overlooked the Hamburg airport. After a generous complimentary lunch by the host parents at the cafe we made our way back to the bike shop and back to the school where we met back up with our students.


---